Samsung Galaxy Tab S6 Lite
Samsung Galaxy Tab S6 Lite 4G 4GB/64GB with S-Pen P615 Blue
10.4″ screen – AKG sound – With S-Pen – Light and slim – Draw on your tablet – An epic experience – Stay connected to your loved ones – 7040 mAh battery – Very safe
We know that you are looking for unique experiences, experiences that make you feel important and that make you better. For this reason, at Mobile Hub Kenya we have the best tablet catalogue for your enjoyment.
Like the new Samsung Galaxy Tab S6 Lite 4G 4GB/64GB with S-Pen P615 Blue, one of the most interesting models you will find this year. The latest version of one of the best tablets of the Korean brand, designed so that you can control everything more easily thanks to its S-Pen, this tablet is the best help for your day to day. A spectacular model that will impress you. Keep reading and you'll know why.
Powerful as a few
Such a model is designed for communication wherever you are. This new tablet has a power comparable to some computers, but you can use it wherever you need. With its SIM card slot you can enjoy the best connectivity, because you can use it together with 4G networks. You won't stop being connected.
Even more control
One of the great advantages of this new tablet is that it has a built-in S-Pen that allows you to have superior control, both in your leisure time and at work. You can maximize the power of your new tablet and face all kinds of challenges, turning them into opportunities. It is a model prepared for all your adventures and challenges. To prevent it from falling out, this model has a magnetic notch for attaching your pen and keeping it always close by. In addition, it serves to load it automatically. And you can control it with gestures and bluetooth applications with its easy and powerful connectivity.
Designed to stay in touch
One of the biggest uses for your new tablet is video calling. That's why this new Samsung tablet makes it easier for you to stay connected thanks to its high-quality camera that lets you show off in a spectacular way. It also has a built-in microphone that will allow you to stay in touch with your loved ones. To let you hear them in a unique way, this model is created with a high quality AKG sound, which will allow you to hear everything you need. You'll be in touch with whoever you want easily. That's great!
A unique screen
To help you see yours even more spectacularly, this model is created with a 10.5″ Full HD+ resolution 2000x1620px screen – one of the most spectacular you'll find on a Samsung model! It will allow you to see everything in a big way: your favorite video games, the most spectacular series, the most amazing movies. A unique model!
Unlock it easily
You have two ways to unlock this terminal and both are impressive: you can use its front camera to unlock it with your face or on the screen itself, you will have its built-in fingerprint sensor, one of the most powerful and secure models. Designed for easy access to the tablet, it is very powerful. This tablet is one of the lightest you will find right now and will allow you to transport it wherever you need it, one of the best models!
Very powerful processing capacity
With this model you will enjoy incredible power, the result of Samsung's next generation chips. Such power allows you to play without any delay and have thousands of things connected without any problem. In addition, you can draw, have your notes or your drawings close by. In addition, you will have accelerated neural network processing, which enhances the efficiency of applications using AI.
A model that learns from you
This is one of the best Samsung models because it learns from you. With your Bixby Vision you have an improved learning layer in scene recognition. And with your AI mentioned above, you will be able to learn what you need at every moment, it adapts to you. All this can be used for up to 15 hours thanks to its 7040 mAh battery, a battery that you can quickly charge with its USB Type C charger.
Buy Samsung Galaxy Tab S6 Lite 4G 4GB/64GB with S-Pen P615 Blue at Mobile Hub Kenya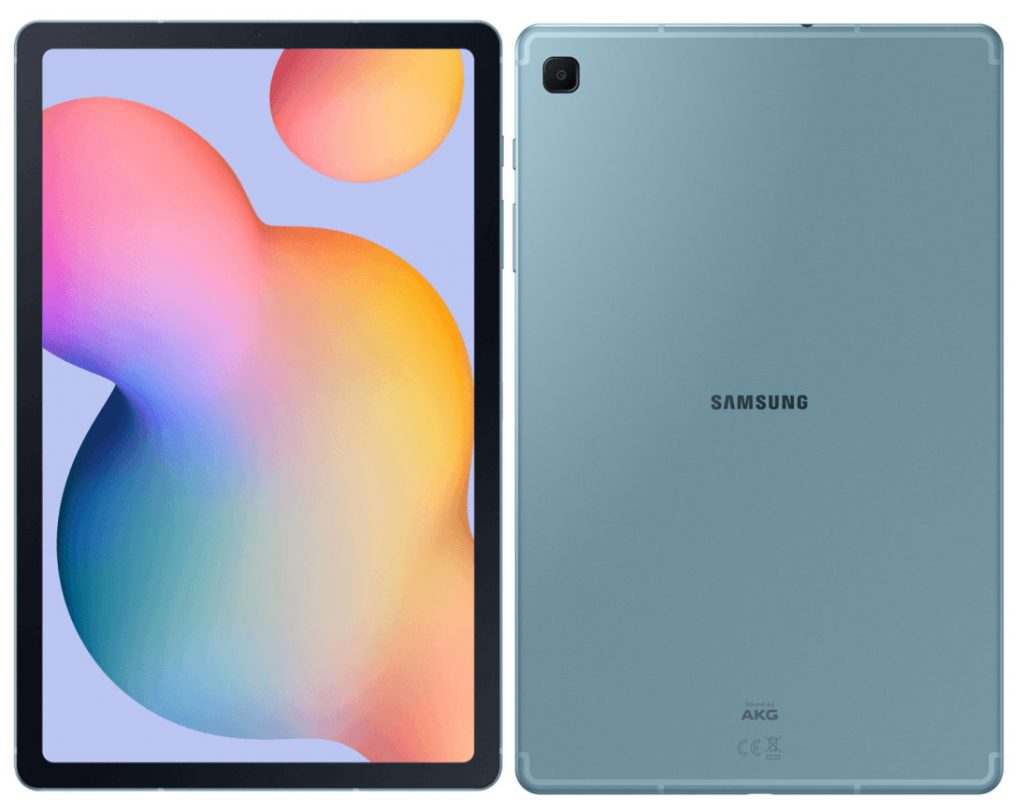 Update: Complete specifications of the Samsung Galaxy Tab S6 Lite have surfaced with 7mm slim metal body, so we can expect the launch soon.
Samsung Galaxy Tab S6 Lite specifications
10.1-inch (2000 x 1200 pixel) TFT display
Octa-Core (Quad 2.3GHz + Quad 1.7GHz) Exynos 9611 10nm processor with Mali-G72 GPU
4GB RAM, 64GB / 128GB storage, expandable memory up to 400GB with microSD
Android 10 with OneUI 2.1
8MP rear camera
5MP front-facing camera
7mm thick; Weight:467g
4G LTE (Optional), WiFi 802.11 ac (2.4GHz/5GHz), Wi-Fi Direct, Bluetooth 5, GPS, GLONASS, USB 2.0 Type-C
7040mAh battery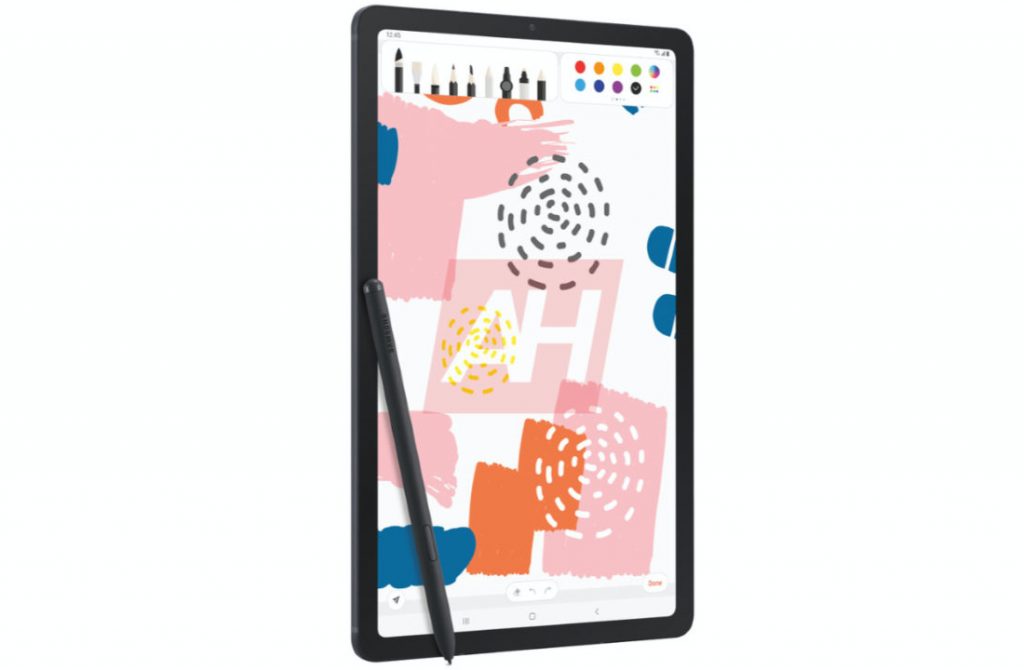 Earlier: Samsung recently added 5G support to the Galaxy Tab S6 that was first announced last year. Now, renders of a possible 'Lite' version of the Tab S6 have arrived showing a similar design to the more premium Tab S6 along with the new redesigned S Pen.
Being a 'Lite' version, the tablet will be powered with mid-range specs. According to the leak, the Tab S6 Lite will run an Exynos 9611 chipset that has 4x ARM Cortex-A73 (running at 2300 Mhz) and 4x ARM Cortex A-53 (running at 1700 Mhz), ARM Mali G72 GPU, with 4GB of RAM and 64/128GB of storage. Information on the display is not very clear, with rumours pointing to a resolution of 1200×2000 giving it a pixel density of 280 DPI. The storage options will likely be dependent on the region that it is sold in.
Wireless charging for the S Pen was not mentioned, but since it features the newer design, it can be assumed that S Pen will feature it. For software, it will be running OneUI 2.1 based on Android 10 out of the box
other related products